Bord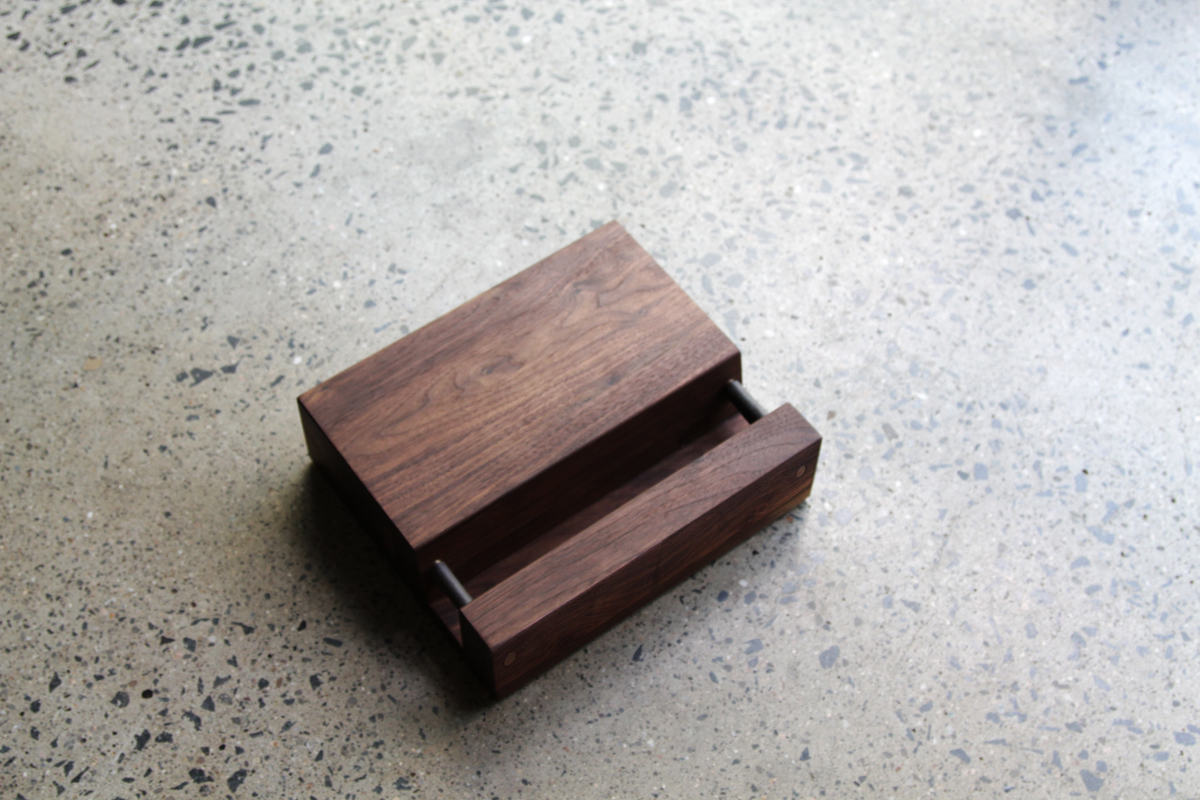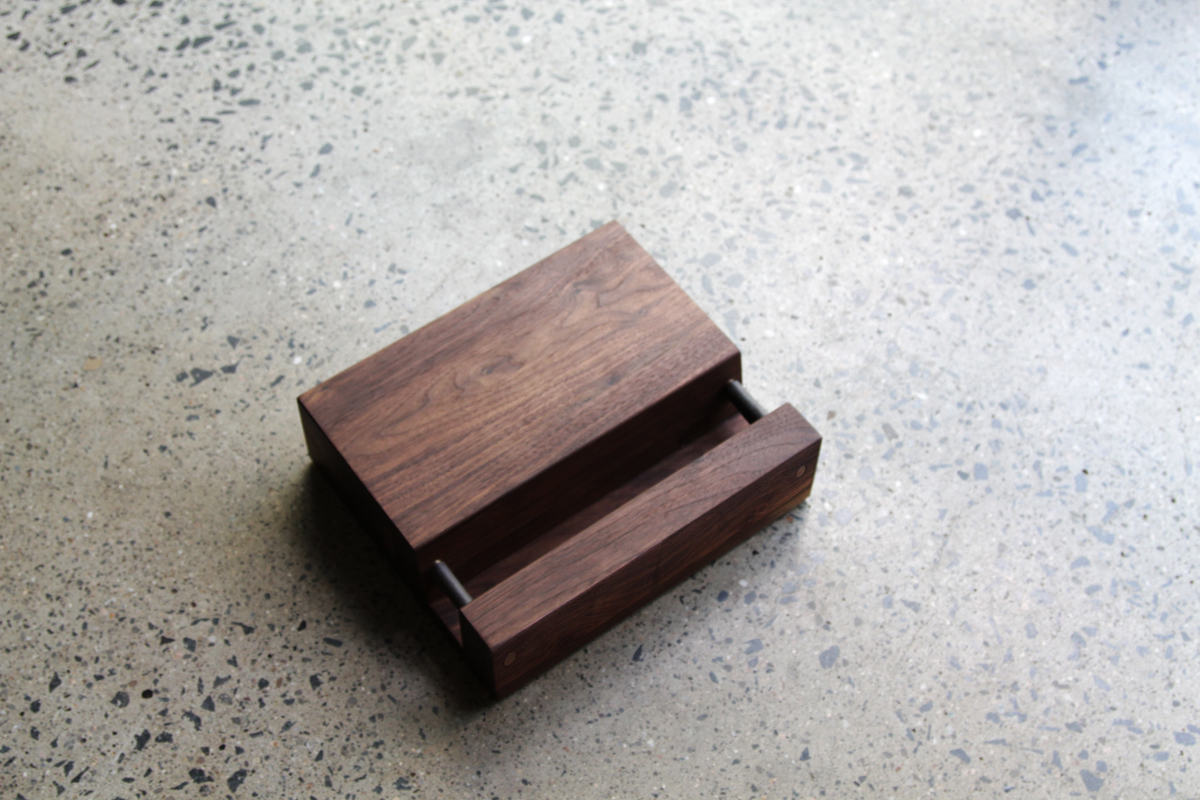 Bord
Now your favorite axe can be in the groove even when you're not playing. The unique cantilevered design locks most Fender and Gibson style guitars in with no additional support necessary on the neck. Metal pins with leather padding keep your guitar from tipping side to side and the deep groove in the wooden base prevent tipping forward or backward.
Finish Options: Natural Ash with Copper, Natural Walnut with Brass (shown)
Dimensions: 11" W x 9 3/8" D x 3" H
Special Order item. For questions about availability of special order items, contact us.
Made to your specifications
• BORD stands are hand made to the exact specifications of your guitar.